Welcome to One Washington Circle Hotel Event Calendar - A DC Hotel
Reed Mathis and Electric Beethoven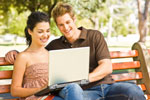 again to these evergreens of song. The archetypes that Beethoven articulated are in every newborn baby, in every broken heart that heals. They are in me, and they are in you. The real communication happens directly between you and him, without words, in our universal dream-language of sound. We present here two of his nine symphonies. In the 6th, called Pastoral, he admits that his true religion is not Christianity, but the divinity of Nature, of skies, and trees, and rivers, and storms. In the 3rd, called Eroica or Heroic, he walks us through his suicidal anguish over his encroaching deafness, and his ultimate victorious decision to commit egocide rather than suicide. It has been such an honor to improvise on these forms, and to chant these prayers. And it is my hope to discover new realms of joy, anger, surprise and triumph lurking in the many different universes of sound contained in each movement, as we put them on top of dance beats and bring them into the new world, in a live music setting.
Details
Start:
February 21, 2018
End:
February 21, 2018
Where:
Gypsy Sally's 3401 K St. NW
Washington,
District of Columbia
20007
United States
Phone:
Event Type:
Other
Ticket Price:
By submitting this comment you agree that your personal information will be made public.