Welcome to One Washington Circle Hotel Event Calendar - A DC Hotel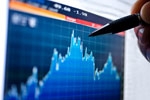 In the spirit of ideas worth spreading, TEDx is a program of local, self-organized events that bring people together to share a TED-like experience. At a TEDx event, TEDTalks video and live speakers combine to spark deep discussion and connection in a small group. These local, self-organized events are branded TEDx, where x = independently organized TED event. The TED Conference provides general guidance for the TEDx program, but individual TEDx events are self-organized (subject to certain rules and regulations).
Details
Start:
April 27, 2018
End:
April 27, 2018
Where:
Maison Francaise at the French Embassy La Maison Francaise, 4101 Reservoir Road, NW
Washington,
District of Columbia
20007
United States
Phone:
Event Type:
Business
Ticket Price:
By submitting this comment you agree that your personal information will be made public.